The T²M Annual Conference 2019 is taking place on several sites in the Paris region :
Wednesday, October 16
Welcome and registration of participants, conference opening and cocktail will take place at Sorbonne Center of Paris 1 University Panthéon - Sorbonne.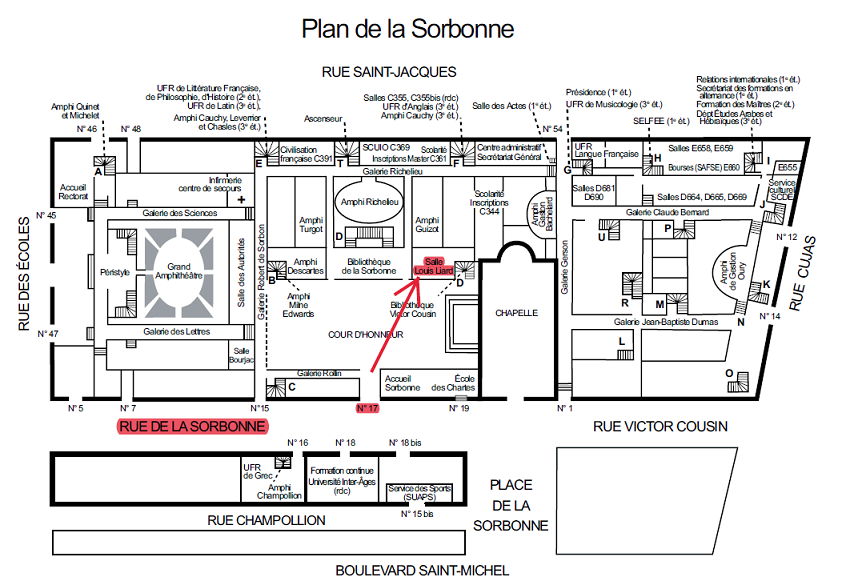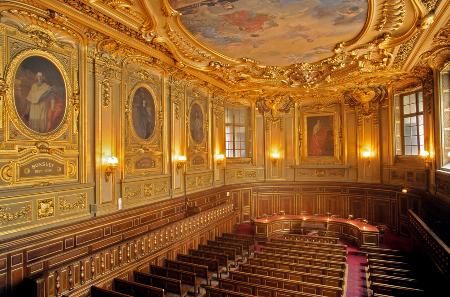 Amphitheater Louis Liard, Centre Sorbonne

The entrance to the Sorbonne will be at CENTRE SORBONNE, 17, rue de la Sorbonne and only on presentation of an invitation card on the list of names.
The cocktail will take place at 6 pm in the "Appartement décanal", located in another building of the campus, 5 min walk. Address : CENTRE PANTHEON, 12 place du Panthéon.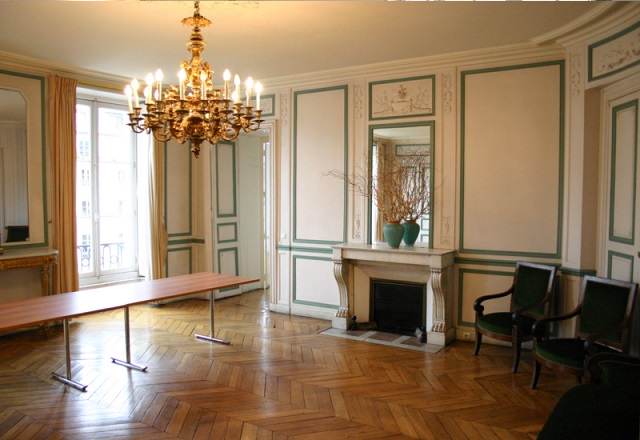 Appartement Décanal, Centre Panthéon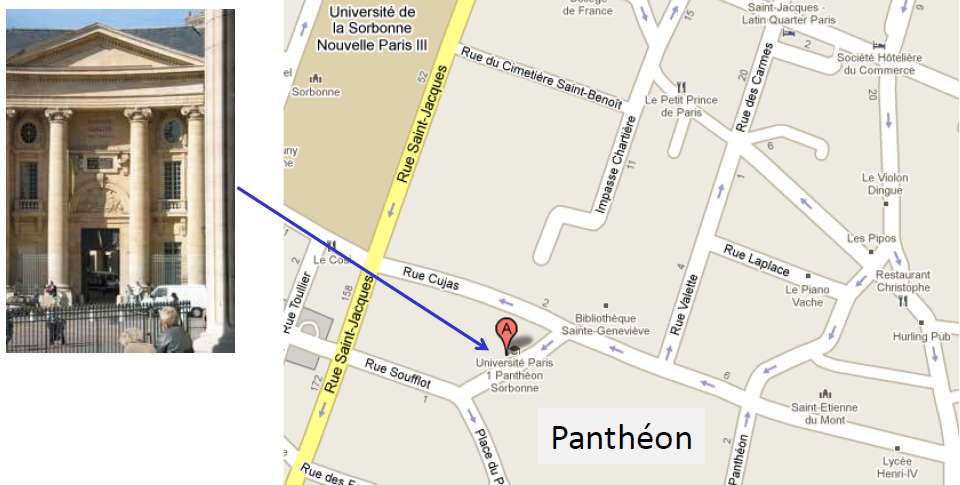 Thursday, October 17 to Saturday, October 19
Sessions of the conference will take place at Campus Condorcet in Paris - Aubervilliers. Please consult "Access maps > Campus Condorcet".
.
Thursday, October 17 afternoon
Equip Auto trade show at Parc des Expositions Paris Porte de Versailles. (More informations)
Paris Expo Porte de Versailles is located at the southwest of the city of Paris. By public transport :
Tramway : Lines T2 or T3a, "Porte de Versailles - Parc des Expositions" Stop.

Métro : Line 12, "Porte de Versailles - Parc des Expositions" Stop.

Bus : Lines 39 or 80, "Porte de Versailles - Parc des Expositions" Stop
Friday, October 18 afternoon : Cultural tours on several places in the Paris region. (More informations)